17th Edition BS7671:2008 Amendment 3:2015 UPDATE ONLY (1 Day) CHECK RULES FOR ENTRY
You can choose to study this course in the following ways:
Qualification
City & Guilds 2382-15
Who is this course for?
Anyone who holds either a City & Guilds 2382-10 (Red Regs Book, 2008)
or 2382-12 (Green Regs Book, 2011
and needs to update to Amendment no.3 2015 (Yellow Regs Book).
Course description
The course will provide candidates with up to date knowledge in the design, construction, inspection & Testing, and certification to BS7671:2008 Amendment No.3 (2015).
Assessment
2 hour open book external computer based assessment will be undertaken with results feedback on the day.
Materials Required
Morris Services Ltd will provide all candidates with course materials. Please ensure that you have obtained a copy of BS7671:2008(2015) Amendment N0.3 prior to starting your course. This publication can be ordered from the IET website, amazon, bookshops or electrical wholesalers locally. All candidates are required to bring along a non programmable scientific calculator and standard stationary.
Requirements for Electrical Installations
IEE Wiring Regulations
Seventeenth Edition

ISBN 978-1-84919-769-4 available direct from the IET here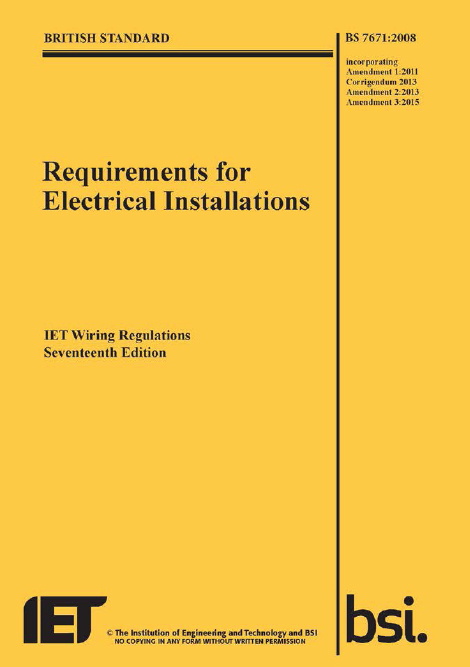 Morris Services Ltd will provide all candidates with free copy of the Unite Electrician's Guide to Good Electrical Practice.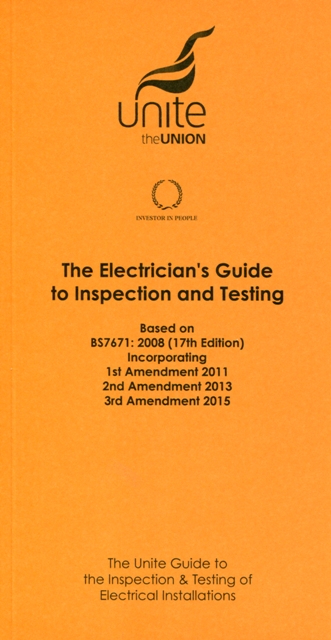 Entry Requirements
City & Guilds 2382-10 or 2382-12 is required with supporting evidence.
Progression
City & Guilds Inspection & Testing 2392-10
City & Guilds Initial Verification 2394-01
City & Guilds Periodic Inspection and Condition Reporting 2395-01
City & Guilds Design & Verification 2396-01
Course Location
Unit 18 Avondale Business Centre
Teaching Staff
Alan Wilson, Les Holmes & James Morris